TEAM NEWS
The past two years have been difficult for us – as they have been for most people. In 2020 we lost two members and one good friend - obituaries for them appear below. However we have managed to stay in touch, first over Zoom and then, when possible, outdoor meetings. We were even able to arrange a few open air public performances last year. Now in 2022 we have restarted weekly indoor practice sessions in Tywardreath village hall.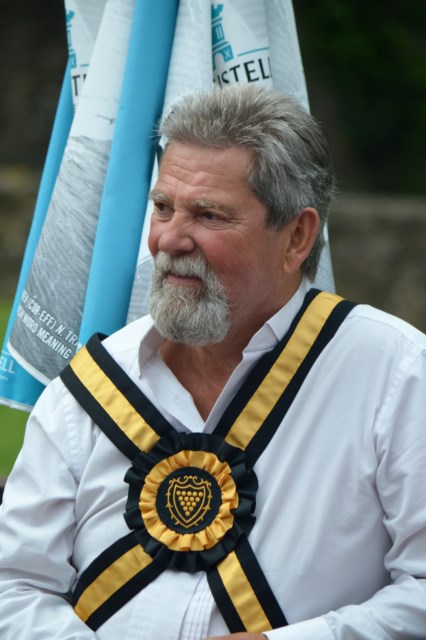 With great sadness we announce the passing of Phil Champion on Saturday 21st March 2020 as a result of contracting Coronavirus. He was a valued and much loved member of both Trigg and Tywardreath Morris.
Phil had been with Trigg since 1992 and was a founder member of Tywardreath Morris. He was also a member of Fowey Town Band
He will be greatly missed by everyone who knew him. Rest in Peace Phil. Our thoughts, love and prayers go to his wife Viv and all his family.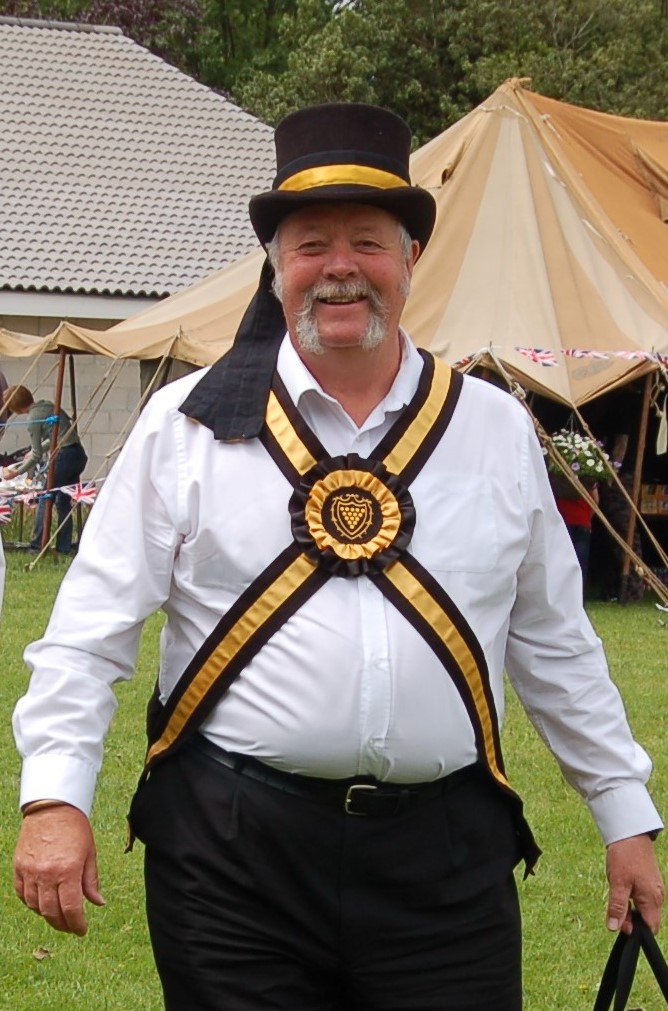 Sadly. we have to announce the passing of one of our members, Andy Payne, who died on Sunday the 21st June 2020 at Derriford hospital, following a recent stroke. Andy was one of the founding members of Tywardreath Morris when the team formed in 2010 and has been a regular performer since then. He will be remembered as a popular, thoughtful and friendly team member who will be much missed by his friends in both Tywardreath and Trigg Morris. Our thoughts are with his family at this difficult time.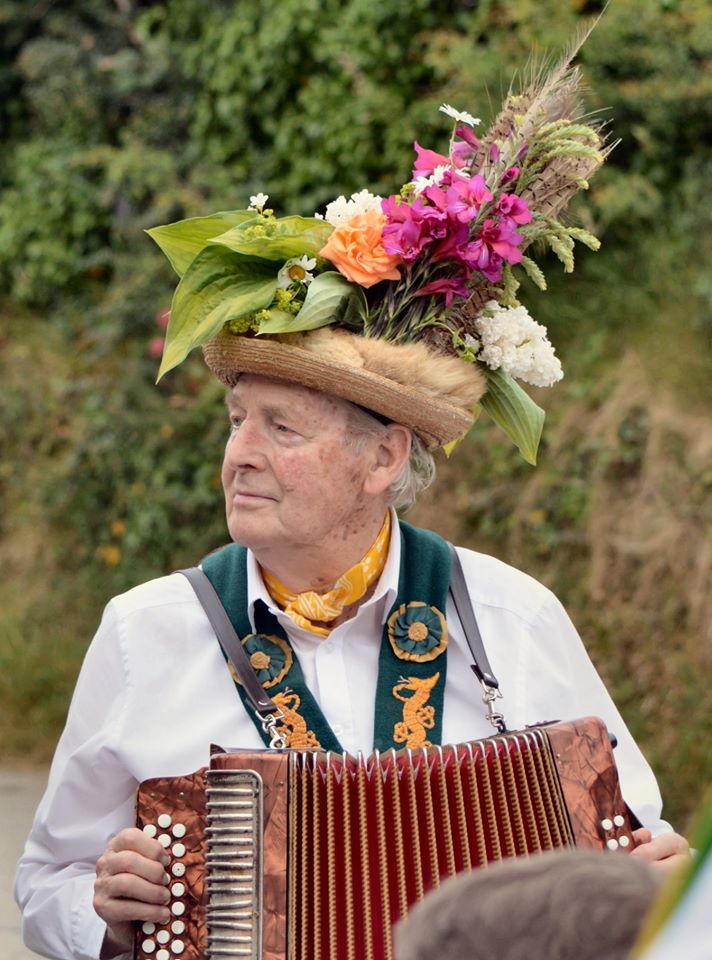 Chris Ridley, a stalwart and seemingly permanent fixture of the folk scene in Cornwall passed away in May 2020 aged 88. Chris was never a member of Tywardreath Morris, but was a good friend to many of us and well known to all through his membership of Trigg and his work in tirelessly promoting and encouraging folk music and dance. His passing feels like the end of an era and our thoughts and prayers are with his wife, Janet, and his family.